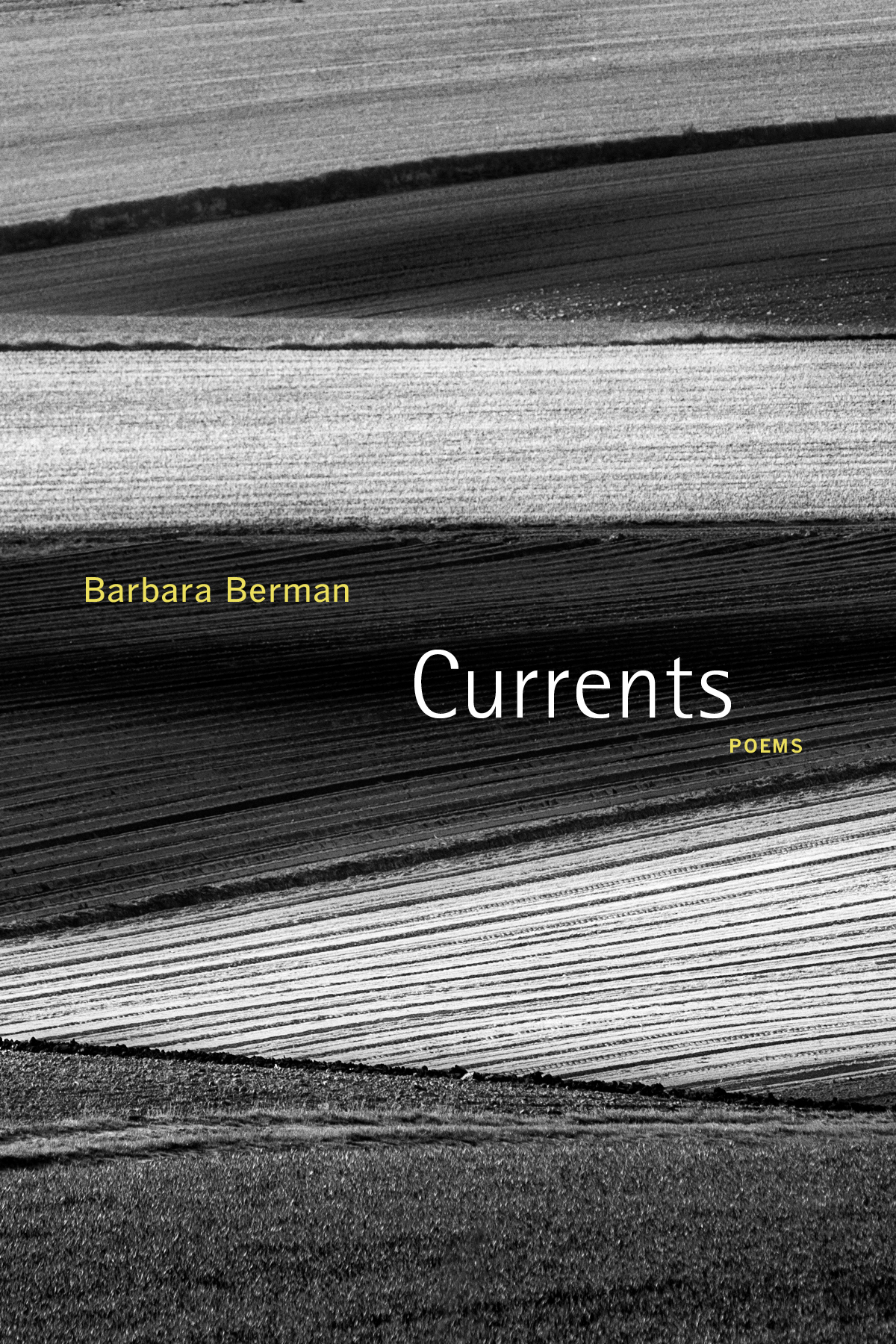 ISBN: 978-1-5323-6412-9
Pages: 72
Pub Date: April, 2018
Trade paperback: 6 X 9
$16.00Add to cart
PRAISE FOR CURRENTS
"The reach of these graceful, ambitious poems ranges across stars, cities, storms. Their music is both political and deeply private, braiding the two undersongs together in challenging and sometimes wrenching poetry. These are poems to be savored and remembered, touchstones of a felt world."—EAVAN BOLAND, Director of the Creative Writing Program, Stanford University.
"Barbara Berman offers up a book of psalms to praise the mysterious and divine. Part Miriam Sagan, part Gretel Ehrlich, this is a true faith quest with cameos by Thomas Merton, Sojourner Truth and Bruce Chatwin."—RICHARD PEABODY, Editor of Gargoyle Magazine
A selection:

THE BRITTLE STAR
Covered with hundreds of tiny perfect eyes,
it is about the size of a human hand.
Magnified hugely, calcium scaffolding resembles
a translucent rhododendron leaf.
In dreams begun on laboratory benches
responsibilities are born
with speculation about applications
while I wonder if eyes
might one day be enabled to engage
in the pleasure-tasks of palms.