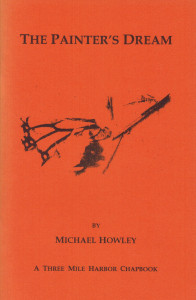 MICHAEL HOWLEY
• Poetry
• ISBN 1-866124-02-8
• Published: 1998
• Pages: 51
OUT OF STOCK
$9.95Read more
A selection:
NO DARIEN THIS
Kerry. Towards Araglin.
Whins low as heather.
Monkshood falling.
Anchored
in the bay below
small fishing boats
await the tide.
We have reached the circle's
end.
You on your rock
I on mine.
The only sound
the calling of the sheep
and the steady sigh
of the wind.